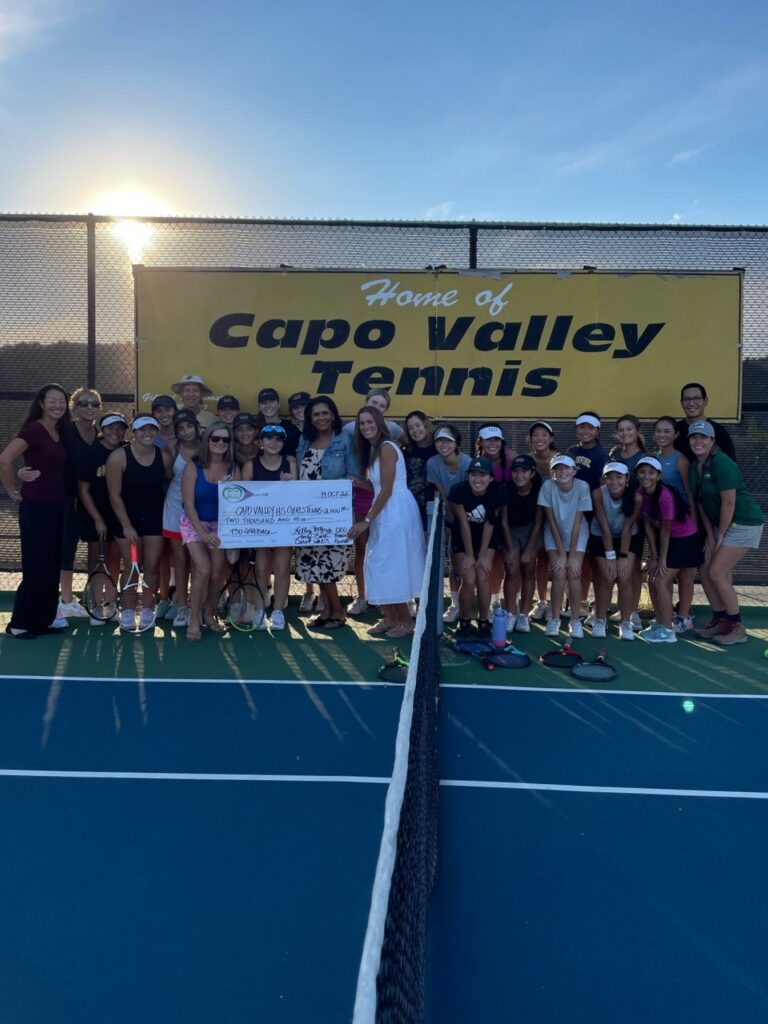 2022/2023 Boys Tennis Tryouts
Tryouts have concluded. Results are posted below.
Thank you to everyone who came out to tryouts this year. We understand how daunting, stressful, and tiring the process can be, and we truly appreciate all the hard work you have put in. While we have traditionally run a no-cut program, unfortunately, we were not able to take everyone who tried out this year. Due to limited time, court space, and coaching, we made the difficult decision to limit the number of players on each team. As the tennis program continues to grow, we look forward to working with you. We thank you for your effort, and we hope that even if you were unable to make a team this year, you continue with the sport.
Sincerely,
Coach Ho – Varsity Head Coach
Coach Ed – JV Head Coach
Coach Greg – Varsity Assistant Coach
Congratulations 2023 Capistrano Valley Boys Tennis!
Varsity
Zach Borazjani (12)
Sevitha Dassanayake (12)
Aidan Heller (12)
Dillon Han (11)
John Kenney (11)
Sam Lasater (11)
Jace Motakef (11)
Dylan Chen (10)
Ryan Mirbolooki (10)
Nemitha Dassanayake (9)
Darian Irvani (9)
JV
Zain Mansoor (11)
Luke Neumeister (11)
Ben Javaheri (10)
Brandon Kemmer (10)
Sam Martinez Holle (10)
Kaden Tabone (10)
Ronan Weidner (10)
Arjay Chang (9)
Leo Davanzo (9)
Landon Doi (9)
George Furuyama (9)
Gavin Han (9)
John Lass (9)
Devaya Rao (9)
Michael Schwartz (9)
We will be holding informal practices on Tuesdays and Thursdays from 3:30 – 5:00 after Thanksgiving break. These practices will only be for two weeks, and they will end the week before Finals.
Official tennis practices will begin the first day of second semester. If you're currently enrolled in a winter sport, you will continue with that sport until its conclusion, then you will transfer into Tennis.
Congratulations!
Raina Haque and
Kellie Hoang
2021 Sea View League Doubles Finalists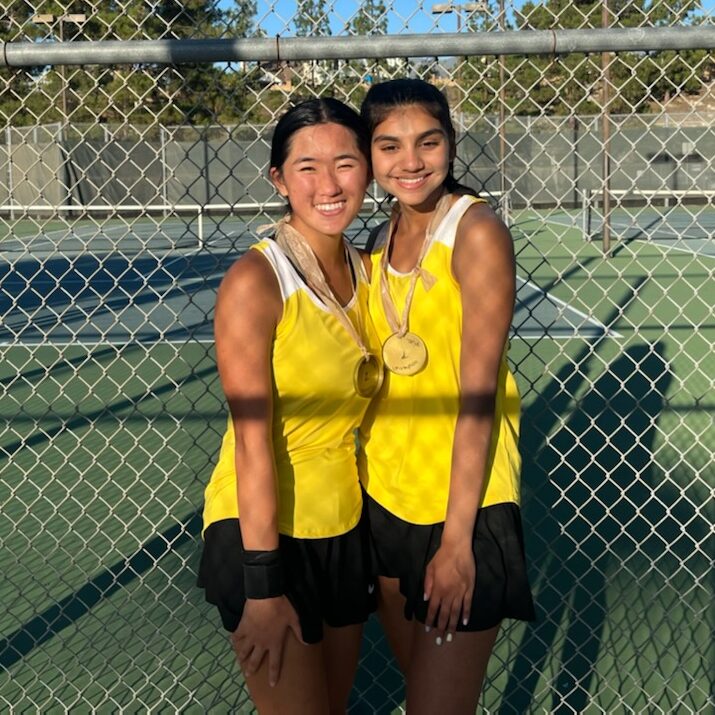 Congratulations!
Eric Kim
2022 Sea View League Singles Champion